Although photo editors for phones have evolved a lot in recent years through new features and useful tools, some believe that they are still not up to par with PC editors due to the lack of some features. One of them is to remove the backgrounds of the images.
But the reality is that on mobile there are ways to delete the background of a photo through online image editors. And, Cherry on the top, it is an extremely easy, fast, and free process. So, Today, I am going to guide you on how you can remove the background from an image on iPhone. You can also use this method on your Android mobile.
To do so, we will use a tool that will become your go-to tool within a few minutes. That is Outcut by Imagewith.ai, whose main function is to remove the backgrounds from our images to allow us to download transparent PNGs.
WHAT IS OUTCUT?
It may seem like magic to you, but it's actually artificial intelligence.
Outcut is a web tool, whose main function is to remove the background of our images within a matter of seconds, in a totally automatic way, without a watermark, and for free. Sounds cool right?
Unlike other tools of this type, like the background remover feature in Photoshop, you don't need to select layers, mark the background, or separate the different elements of the photo. Simply upload your image, and Outcut will remove the background. Finally, you will only have to download it to your iPhone or Android mobile.
HOW DOES OUTCUT WORK?
Outcut operates in the following manner: when uploading a photo, a sophisticated technology based on artificial intelligence detects the layer of the object or subject in the foreground, and separates it from the background.
Through algorithms, it is ensured that the tool is capable of preserving even the most subtle details of the image before removing its background.
Outcut is an online tool, so it is understood that in order to use it you will need to be connected to the Internet. In addition, despite being assessable from an iPhone, it is also possible to access the web tool through any device using a web browser.
HOW TO USE OUTCUT TO REMOVE THE BACKGROUND FROM IMAGE IN IPHONE?
We have already seen what Outcut is and how this AI-powered background remover works. Now, it is time to learn how to remove the background from an image in a phone with Outcut. I will like to mention here that this tool can be used to remove the white background from typical images downloaded from the Internet, as well as to remove other types of more complex backgrounds.
That being said, the first step will be to open Outcut's website in Safari or any other browser that you love to use. Outcut is compatible with all operating systems no matter if it's an Android or IOS. In addition, you can use Outcut on any other device like PC, Laptop, or tablet. It will work with the same efficiency on every device.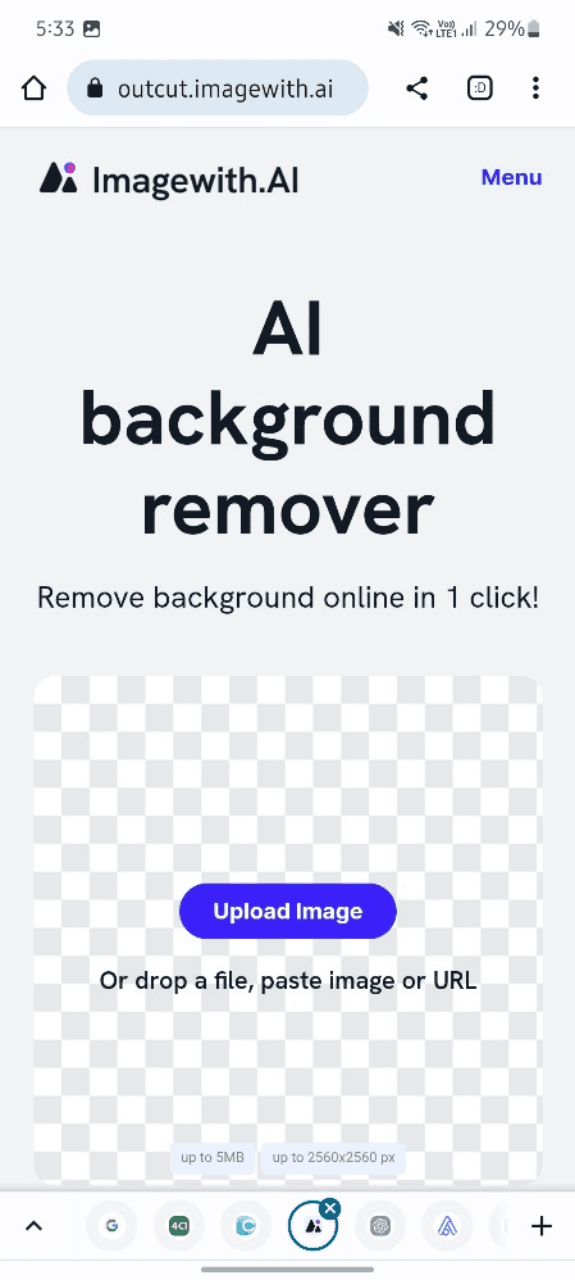 When you have accessed Outcut from the web--, you will see a page that invites you to upload a photo. You must touch the blue button, and then choose an image from your gallery.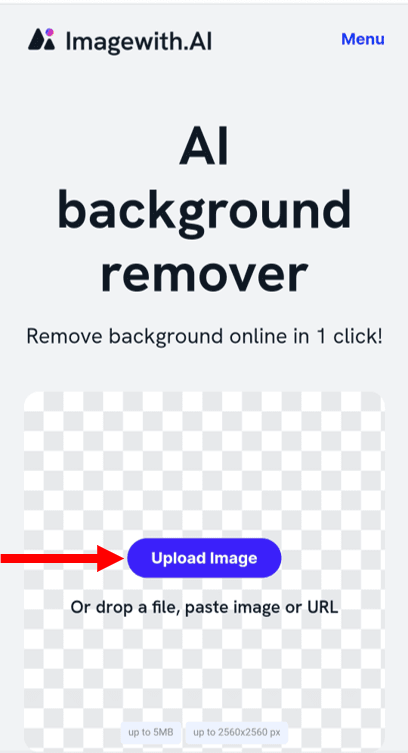 Wait for the process to remove the background from the image to finish, and finally, you will be able to download your image without a background, and above all, without a watermark, unlike other similar tools that exist on the Internet.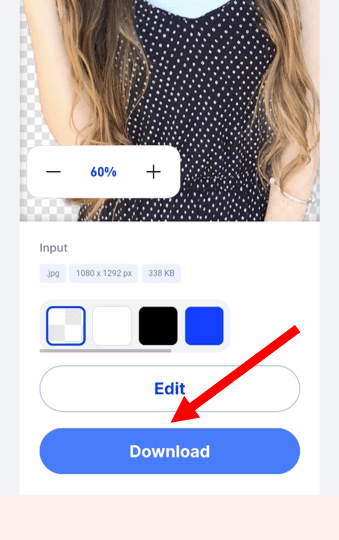 Hold On! The Magic of Outcut doesn't end here. After the background of the image is removed, Outcut gives us one more amazing option that we can use to take our background removal process to the next level. Just below the input details, there is a color option that you can use to apply a colored background to your image so you don't have to go to any other editor to change the background. Sounds interesting right?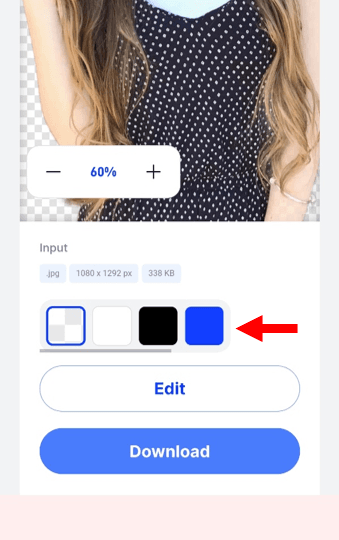 On the other hand, it is worth noting that, in case the background detection is not completely accurate, you can recover or remove parts of the background of an image manually thanks to the integrated editing tool.
REASONS TO USE A BACKGROUND REMOVER
1. To get a clean canvas for special enhancements
Before incorporating special touches like shadows and reflections, it's essential to start with a clean canvas. Numerous creative possibilities open up for enhancing an image. It becomes simpler to introduce these enhancements once any evident flaws in the background have been addressed.
2. To Enhance images for diverse purposes
In this digital era, photographs are a great deal for everyone. With the rise of online shopping, product images become the primary means of inspecting items. Many e-commerce platforms stipulate that photos should be devoid of backgrounds or possess a neutral, transparent backdrop. As an entrepreneur, it sometimes becomes essential to abide by this basic requirement in order for photos of the products to be accepted for upload.
3. Create transparency or alter the background color
Certain photographers often find the need to change a photo's background for aesthetic reasons. Additionally, some photos achieve a more appealing look with a transparent backdrop. Utilizing a free background remover enables swift and hassle-free adjustments to be made.
4. To Enhance the visual impact of photos
Whenever we advertise something it is important that we leave a positive first impression on the customers through our products. Whether in print or in digital form, photos give more impact and are able to grab attention that they need to deliver the right message to the viewer. Targeting the focus towards the focal point of the photo always does the trick and this can be done by simply removing the background.
5. Add the required items to the photo
Remember about adding special enhancements on photos that we discussed in the first point? Aside from special effects that can enhance a photo, it is also helpful to add more exciting elements to it. If for any reason there is a need to add any object, removing background from the image will make it easier to make the edit look more natural.
6. To Try different backgrounds for better visuals
Interested in giving yourself the illusion of being in a far-off and exotic land? The initial step towards achieving this is eliminating the original background. Once the photo has a transparent background, we can swap it with different backgrounds to select a more suitable or appealing one.
SOME OTHER EXCITING TOOLS OFFERED BY IMAGEWITH.AI
In addition to providing an amazing AI-based image background removal tool, Imagewith.ai also offers other useful image creation tools that you will definitely love. Overscale is an AI-based image-enhancing tool that will take your image editing game to a completely next level. If you have low-quality images with very poor resolution then must give Overscale a try. You just need to upload the image that you want to enhance and boom! This AI-based tool will do wonders for your image by taking its quality to a professional level.
Clearoff is yet another amazing tool offered by Imagewith.ai. No matter how hard we try to click a perfect shot, a single unwanted object can ruin all of our efforts. But don't worry if this thing often happens to you as you can remove any unwanted object from your photo within seconds and with just a few simple steps with Clearoff. So don't forget to give it a try. I bet you that you will definitely love it.
CONCLUSION
Removing background from an image was never as easy as it is now. Just upload the image from which you want to remove the background on Outcut and within a few blinks of your eyes, your image with transparent background will be ready. I still remember how difficult it used to be 5-6 years ago to remove backgrounds from images. We either had to hire a professional or simply use pictures with their original backgrounds. But now, AI-based background removal tools have made our lives easier, and to top it off, we can do the entire process on our phones. It's like the cherry on top that you must enjoy.