Have you ever wanted to remove the background from a picture and create a transparent or new background? Removing the background from an image can enhance your project if you're going to make a collage, a logo, or a creative design. However, it can be tricky and time-consuming to do it manually with complex tools. That's why Adobe Spark Background Remover is here to help you.
Adobe Spark Background Remover is a free and easy-to-use online tool that can automatically remove the background from any image in seconds. You don't need any design skills or software to use it. All you need is an image and a few clicks. In this article, we will show you how to use Adobe Spark Background Remover to remove the background from a picture in Adobe Spark.
What Is Adobe Spark Background Remover?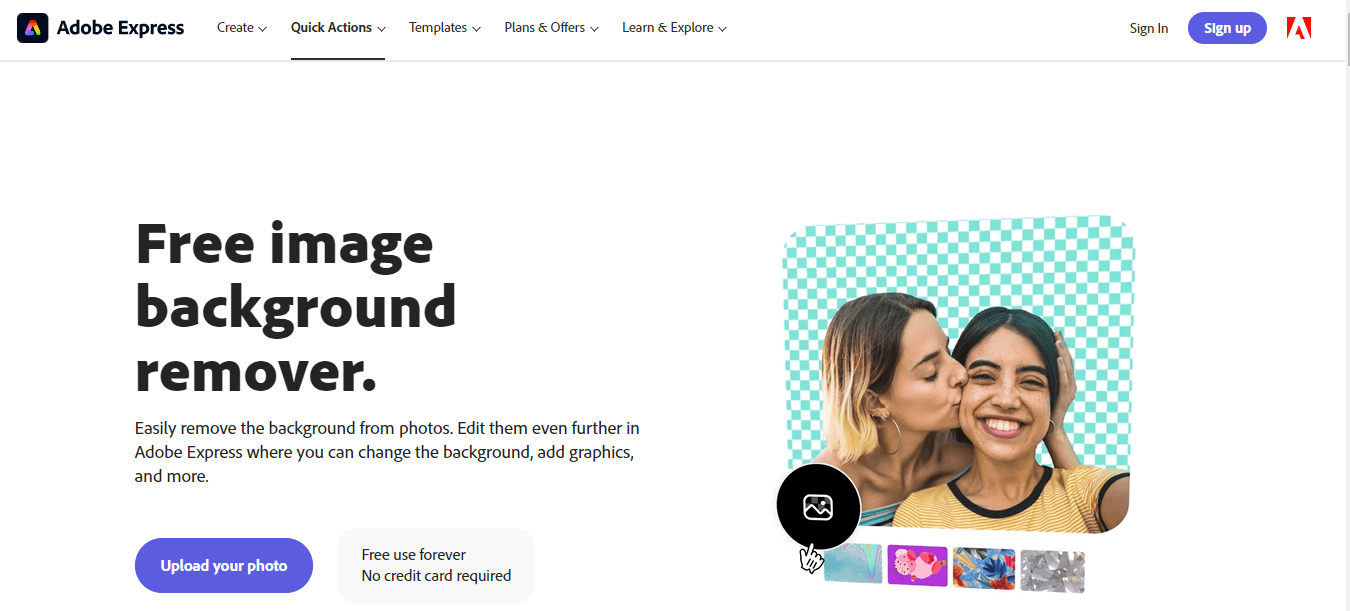 Adobe Spark Background Remover is a free online tool that lets you get rid of the background from photos. It uses artificial intelligence to automatically detect the main subject in your photo and isolate it from the background. By removing the background from an image, you can earn several benefits:
Create transparent backgrounds for logos, product photos, or website images.

Change the background to a different color or design.

Use the cutout subject in collages, flyers, social media posts, or anywhere else.
Benefits of Removing Image Backgrounds with Adobe Spark
Adobe Spark Background Remover lets you get rid of the background from your photos with just a few clicks. This provides several valuable benefits:
1.Create Transparent Backgrounds
You can easily remove the background from product photos, logos, or images to create transparent PNG files for websites. The transparent background allows the underlying color or pattern to show through.
2.Change the Background
It also allows you to replace the background with a solid color or pattern of your choice. This can help create a more seamless and professional look for images used in marketing materials, social media posts, or presentations.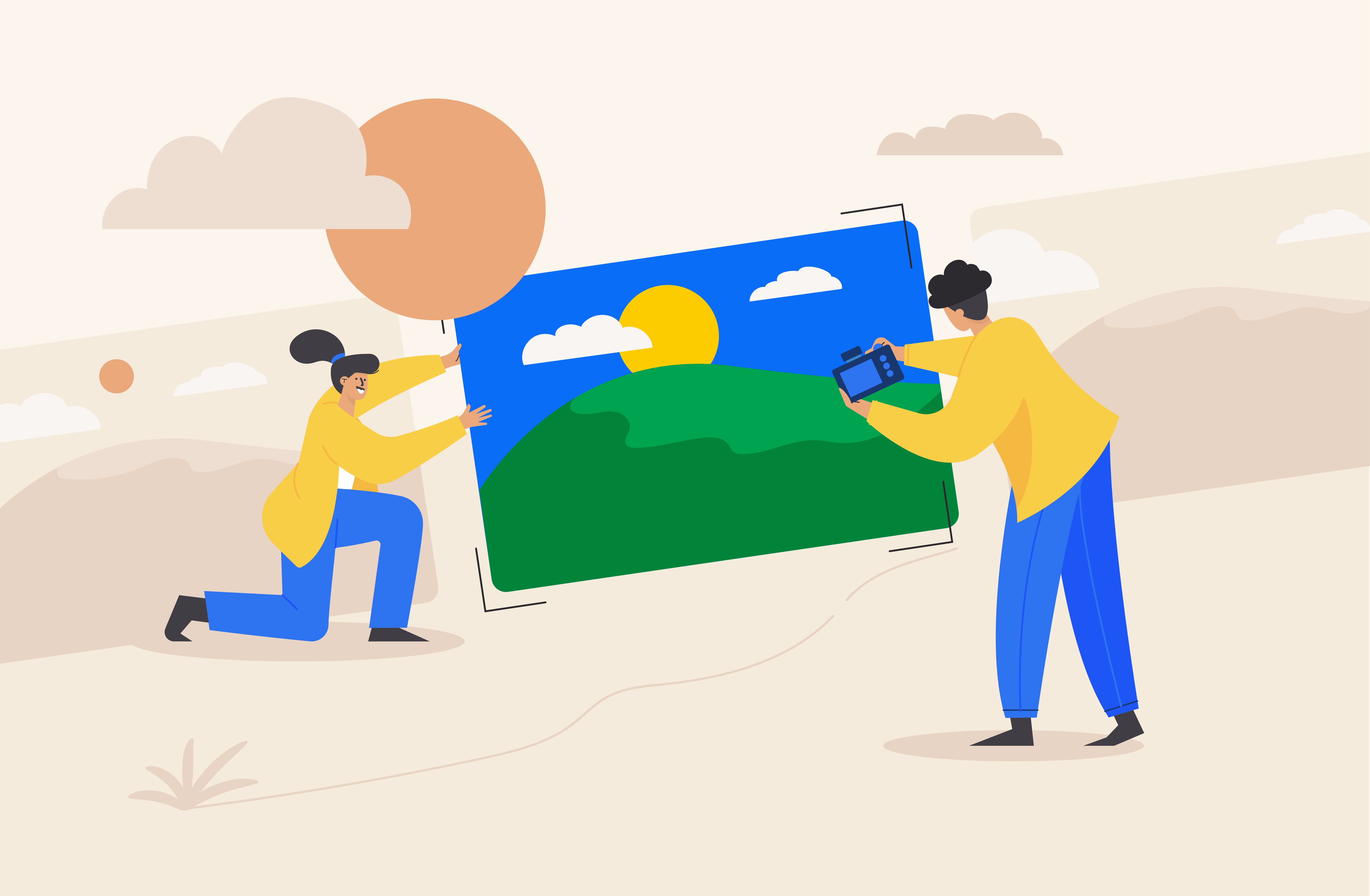 3.Crafting Distinctive Logos and Sticker
Free your designs from background limitations. Fashion professional logos, stickers, and overlays with transparent backgrounds, ushering in a new era of branding creativity that captures attention.
4.Tailoring Backgrounds to Your Vision
Tailor images to your exact specifications. Swap backgrounds effortlessly, infusing diverse scenes, solid hues, or captivating gradients harmonizing with your subjects.
5.Collages with Seamless Integration
Forge captivating collages without background constraints. Merge images seamlessly, presenting a unified narrative without the distractions of conflicting backgrounds.
6.Emphasizing Your Focal Point
Direct the spotlight to your subject. Eliminate background clutter, allowing your main subject to shine without distraction.
7.Post-Removal Refinement
You can elevate your visuals further. Adjust brightness, contrast, and saturation, and apply filters to achieve a polished appearance precisely to your liking.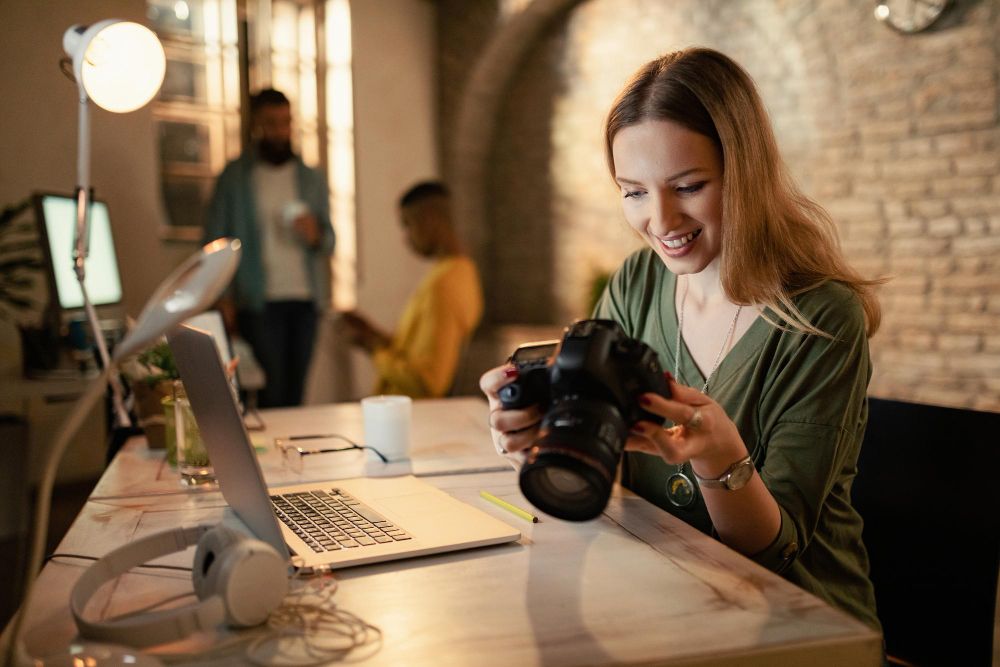 8.Make Photo Collages
Removing the backgrounds from multiple photos and combining them together into an engaging collage has never been easier! Get creative with different layouts, add text, change the background, and more.
Adobe Spark's Background Remover tool provides an easy way to remove and replace the background in your photos. Use it to create transparent images, change up the background, build eye-catching collages, and more. Achieve professional-looking results in just a few simple taps.
Step-by-Step Guide to Using Adobe Spark Background Remover
Using Adobe Spark's Background Remover tool is an easy way to remove the background from your photos and create images with transparent backgrounds. This can be useful for creating collages, changing the background, or simply focusing on your main subject.
Step 1: Choose Your Image
Visit the [Adobe Spark Background Remover] website. Click "Upload Photo" and pick an image from your device or cloud storage. You can also drag and drop an image onto the webpage.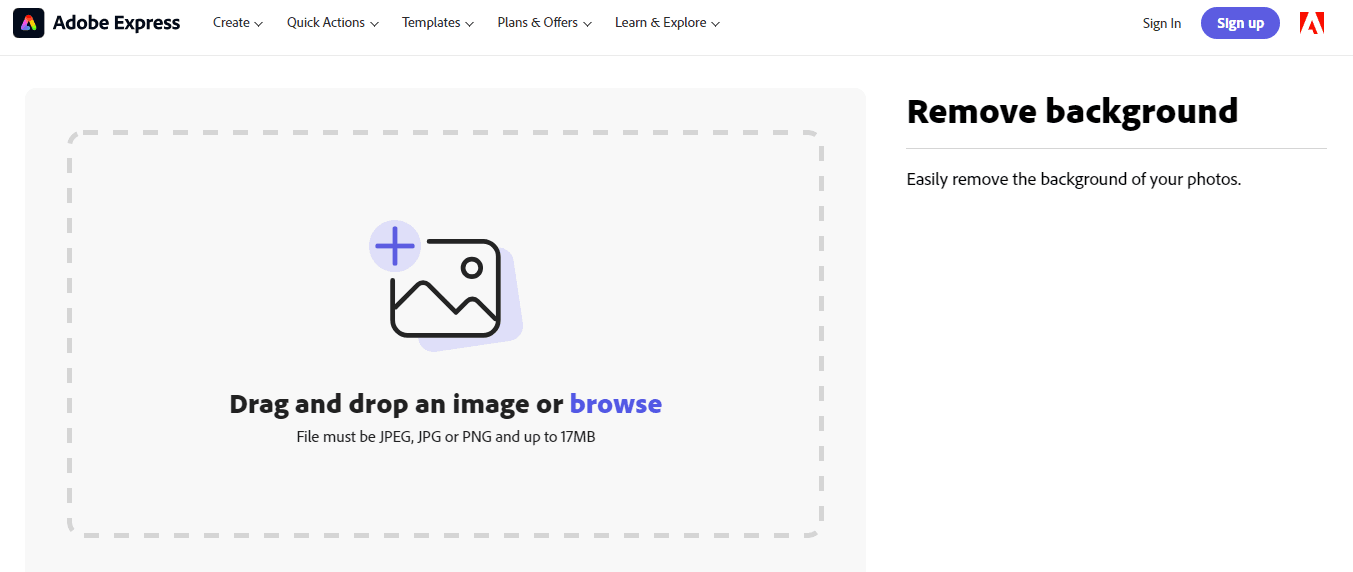 Step 2: Remove Background
Once uploaded, the tool automatically removes the background instantly. Preview the result on the right; use zoom and pan tools to adjust the view. Refine with erase or restore tools to fix any unwanted or missing areas.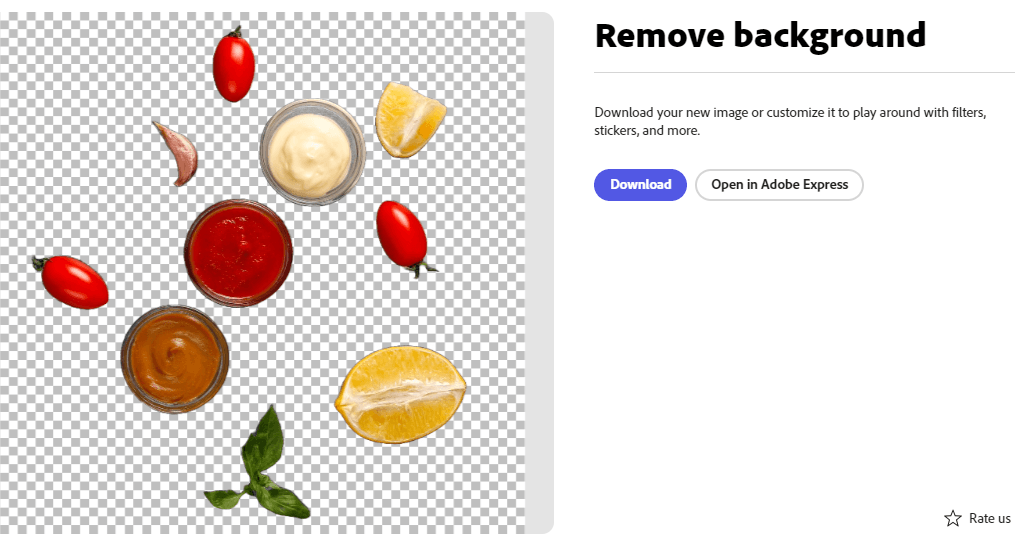 Step 3: Download or Edit
When satisfied, download as a PNG with transparent background by clicking "Download" at the top right. To edit further, hit "Edit" at the top left to access Adobe Express. There, you can add backgrounds, apply filters, and include graphics for stunning designs.
In just a few simple steps, you can remove the background from your photos using Adobe Spark's Background Remover. Combine it with Adobe Spark's design capabilities to easily create eye-catching graphics, posts, and stories for your business or brand. Removing backgrounds has never been so simple!
Tips for Getting the Best Results
To get the best results from the Adobe Spark Background Remover, follow these tips:
1.High-Quality Photos
For optimal outcomes, opt for sharp, well-lit, and high-resolution images. A plain background in portrait photos works best, while avoiding low light and complex backgrounds that might lead to jagged edges.
2.Contrast is Key Prioritize images where the subject sharply stands out from the background. A clear differentiation between foreground and background colors or patterns aids accurate removal, so avoid images with overlapping elements.
3.Simplicity Shines Choose images with uncomplicated backgrounds and a single prominent subject. The removal process can be hindered by multiple subjects or cluttered compositions.
4.Natural Poses Select images featuring subjects in realistic poses and expressions. Overly exaggerated poses can distort the subject's appearance and impact the quality of the removal result.
5.Mind the Lighting Opt for well-lit images with proper exposure, as images that are too bright or dark can affect the final result. Adequate lighting aids the removal process and enhances the overall quality.
With these tips in your arsenal, you're ready to make the most of Adobe Spark Background Remover and transform your images into stunning masterpieces with ease.
Outcut by Imagewith.AI- The Best Alternative for Adobe Spark Background Remover
Outcut by Imagewith.AI is a powerful and easy-to-use tool that allows you to remove the background of any image in seconds. Whether you want to create stunning portraits, professional presentations, or creative collages, Outcut can help you achieve your goals with just a few clicks.
Unlike Adobe Spark Background Remover, which requires a subscription and has limited features, Outcut is completely free and offers more options to customize your images. You can choose from different background colors, gradients, patterns, or upload your own image. You can also adjust the edge smoothness, feathering, and offset of the foreground object to make it blend seamlessly with the background.
How to Use Outcut by Imagewith.AI to Remove Background from Images?
To use Outcut by Imagewith.AI to remove background from images, you can follow these simple steps:
1.Hop on to the Website Visit Outcut by Imagewith.AI and click on the Upload Image button to select an image from your device or drag and drop it to the upload area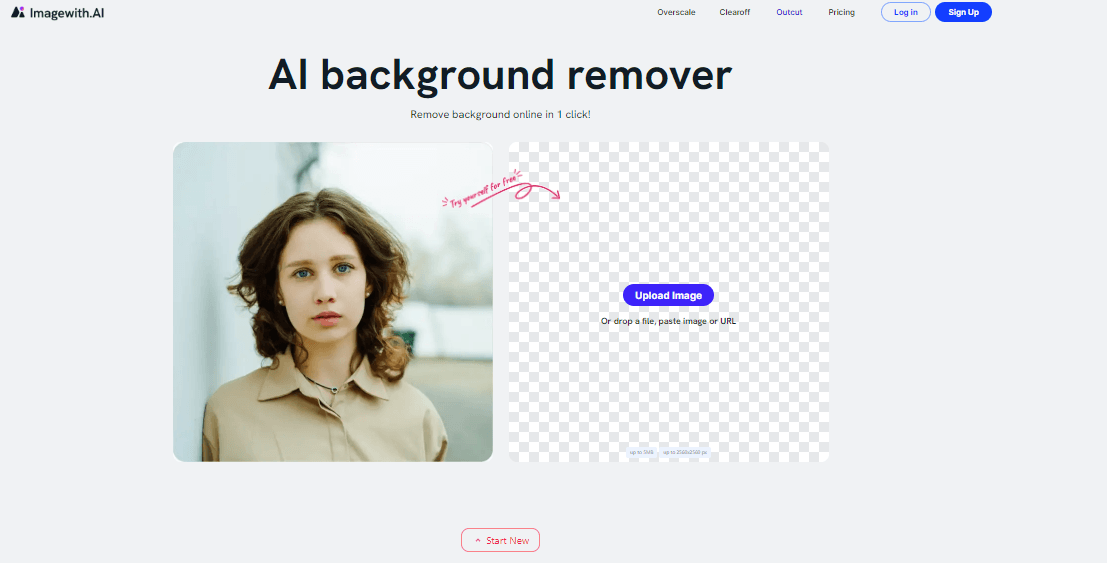 2.Let Outcut Do Its Magic Wait for a few seconds while Outcut processes your image and removes the background automatically.
3.Customize it Further You can customize your edited image by using the options on the bottom panel. You can change the background color, gradient, pattern or upload your own image. You can also adjust the edge smoothness, feathering, and offset of the foreground object.

4.Revert Changes if Needed You can use the eraser and restore tools on the top panel to fine-tune the results and remove any unwanted parts. You can also zoom in and out of the image by using the slider or the mouse wheel.
5.Download the Image When you are satisfied with your edited image, you can click on the Download button to save it as a PNG or JPG file.

Why Choosing Outcut is a Better Option?
Here are some of the benefits that only Outcut by Imagewith.AI can offer you:
1.Instant Background Magic Time-saving brilliance at your fingertips. Outcut by Imagewith.AI automates background removal, saving you the hassle of manual intervention.
2.Precision Refinement at Your Fingertips Exercise meticulous control effortlessly. Employ the erase and restore tools to fine-tune challenging areas, ensuring your images are flawless.
3.Accessible Anywhere, Anytime Seamlessly integrate Outcut by Imagewith.AI into your workflow. Access it across devices and browsers without downloads, breaking down barriers to creativity.
4.Unleash a World of Creative Potential Beyond background removal, delve into Imagewith.AI's repertoire of features and templates. Explore new horizons and shape your images as per your vision.
5.Sharing, Redefined Showcase your creations with ease. Share or download images as PNG files with transparent backgrounds, enabling your visuals to shine on every platform they grace.
The Closure!
So now you have the power to transform your photos by removing the background in just a few clicks using Adobe Spark. With some practice, you'll create images with transparent backgrounds, change backgrounds to match your creative vision and make eye-catching collages in no time.
Adobe Spark puts simple yet powerful design tools in your hands, making the creative process fun and rewarding. Give the background remover a try - your photos will never look the same again. Express yourself and share your creations with the world. The possibilities are as endless as your imagination.