Background removal is something each of us has tried, either for posting pics on social media with a more appealing background, for giving snap a more professional look, or just for fun. Primarily, BG removal was a headache; those typical removing software or websites would take up loads of our time, cropping images by matching dots. But now there's no need to indulge in all that.
Where AI has revolutionized every human task, how could it skip BG removal? Almost all renowned Background removing platforms, including Picsart, have incorporated advanced AI technologies to streamline the process, making it easier and saving loads of time.
If you are curious to know how to remove background in Picsart, we have got you covered in the guide below! In it, we will shed light on a comprehensive step-by-step guide on removing background with Picsart, its pros and cons, and details about its best alternative. So, ensure to read it until the end!
What to Know About Picsart?
If we had to name one online editing and designing tool, it must Picsart. Offering several features, ranging from Background Remover to Photo Effects and more, it offers something to help everyone out there. It doesn't end at this; its AI-removal features are the main highlights.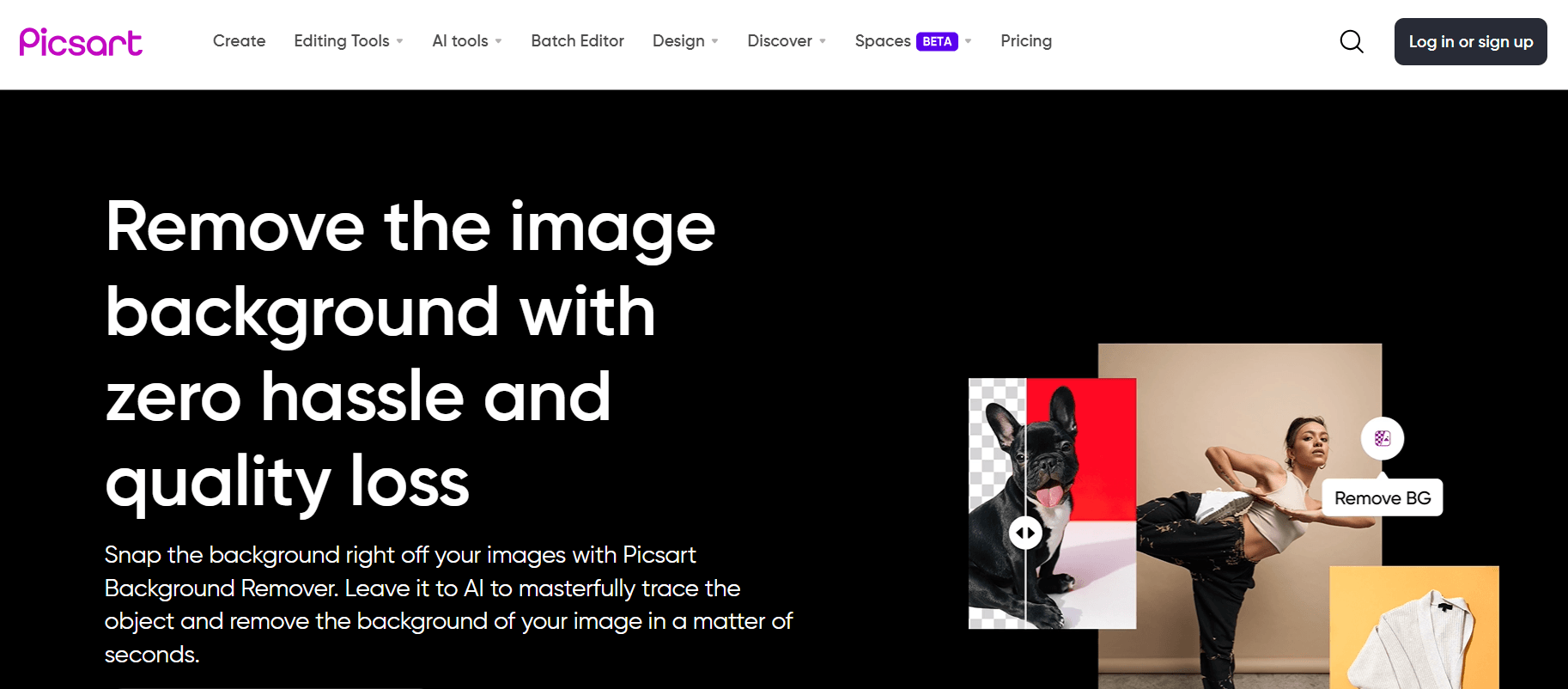 Owing to them, you can swiftly perform a plethora of editing and writing tasks. In short, Picsart is an all-in-one platform for content creators, editors, and more.
Picsart AI Background Remover
Experience AI precision during background removal with this amazing platform. It uses AI tools to ideally trace the object and remove background within a matter of a few minutes without affecting the subject's quality. With its user-friendly interface, the online tool is pretty straightforward to use. There's no need to install a bulky software setup or look for how-to guides, as even non-tech savvy can perform background removal with ultimate ease. Like wow!
Hop on below to have a look at how you can remove background in Picsart.
How to Remove Background in Picsart?
Here is your ultimate step-by-step guide on using Picsart BG Remover. Stick to it until the end to effortlessly get rid of your image background.
Step 1: Launch your browser and visit https://picsart.com/background-remover.
Step 2: On navigating to the site, spot and click the purple-colored Upload an Image button on the bottom left.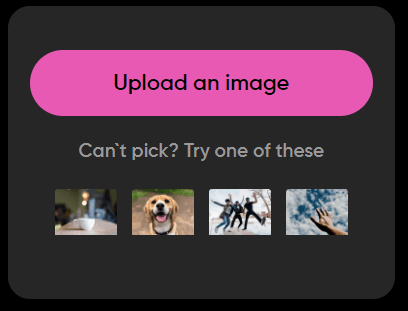 Step 3: Select your desired image from the device, hit Enter key, and wait a few seconds.
Step 4: In the Editor interface, hit the Remove BG button key to begin the magic.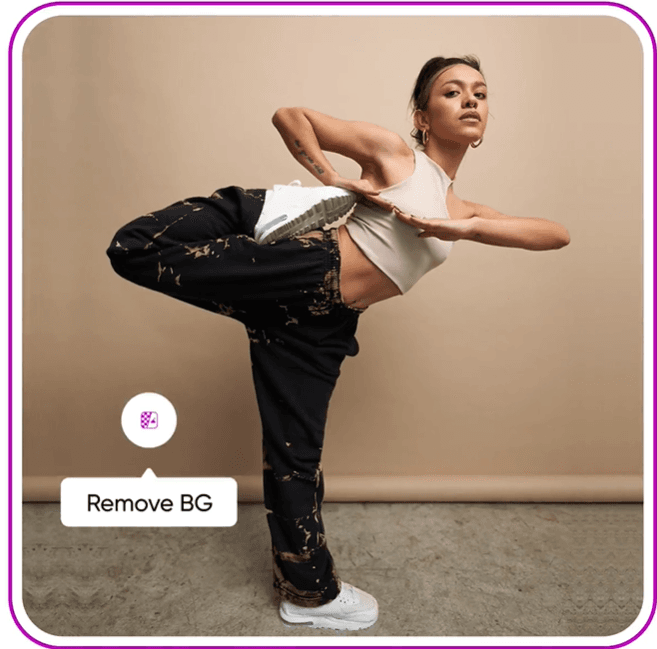 Step 5: Proceed with editing the background. It's your choice to keep it transparent or swap it to add a different one.
Step 6: Once you are done with your desired background, hit the Export button to download your edited image.
Voila! By this last step, you have successfully removed the background from your image using Picsart Background Remover. Hop on below to learn more about this platform!
Perks of Using Picsart Background Remover
Let's now have a look at the perks that tempt people to use this platform as their best BG-removing buddy!
Saves Time
According to Picsart, you can get rid of that distracting background in just five seconds. The AI incorporation in Picsart all-in-one editor eliminates the need to carefully trace the object to retain, as it will do for you. Moreover, you can also take advantage of batch processing. Besides removing the backgrounds of images individually, upload all of them once and perform simultaneous actions.
This results in saving loads of time which you can invest in doing other important tasks, eventually boosting your overall productivity.
Offers Interactive Background Options
Where you can remove the background transparent for the ultimate flexibility, you can elevate things to another level by adding an eye-catching one. If you have an image to use as a background, just add it to the editor interface or rely on Picsart's vast library of backgrounds. It features every type of background, from those scenic landscapes and high-rise buildings to appealing simple yet decent patterns.
Can Generate AI Backgrounds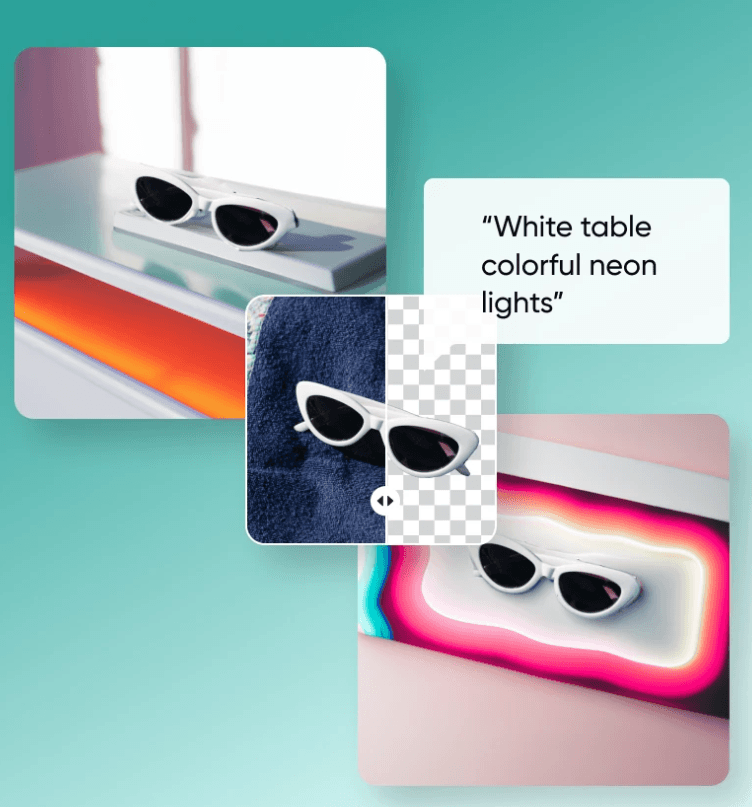 Isn't everything sufficing your instincts? No worries! You can customize one with AI. Just give it a prompt and leave the rest to the AI's power to transform your vision into reality. You can add a touch of your brand's theme colors to the background if you are editing pictures of your product. Just a prompt explaining the idea in your mind, and loads of AI-generated suggestions will pop up. Now, you can select the one that best suits you.
Enables Erasing Backgrounds of All Kinds
With Picsart Background Remover, you can remove the background of any image. No matter if it's featuring a human, a product, an object, like a car, or simply graphics. It can easily detect the main subject, helping you perform your tasks way earlier than expected.
Enhances Resolution
Have you removed your background, but the subject looks somehow blurry now? To your surprise, Picsart has got your back in this aspect too. With it, you can conveniently enhance, let us correct DOUBLE, the image's resolution with just a click of an AI-powered button.
Triggers Your Inner Editor
Picsart's innovative editing tools won't let you leave the platform after background removal only. Getting inspired by the effective results and the intuitive interface, you will surely try out other features available in the editing interface. From here, you can access editing tools, make a collage of your photos, or remove specific objects from your image.
Can Integrate with Your Website via Picsart Background Remover API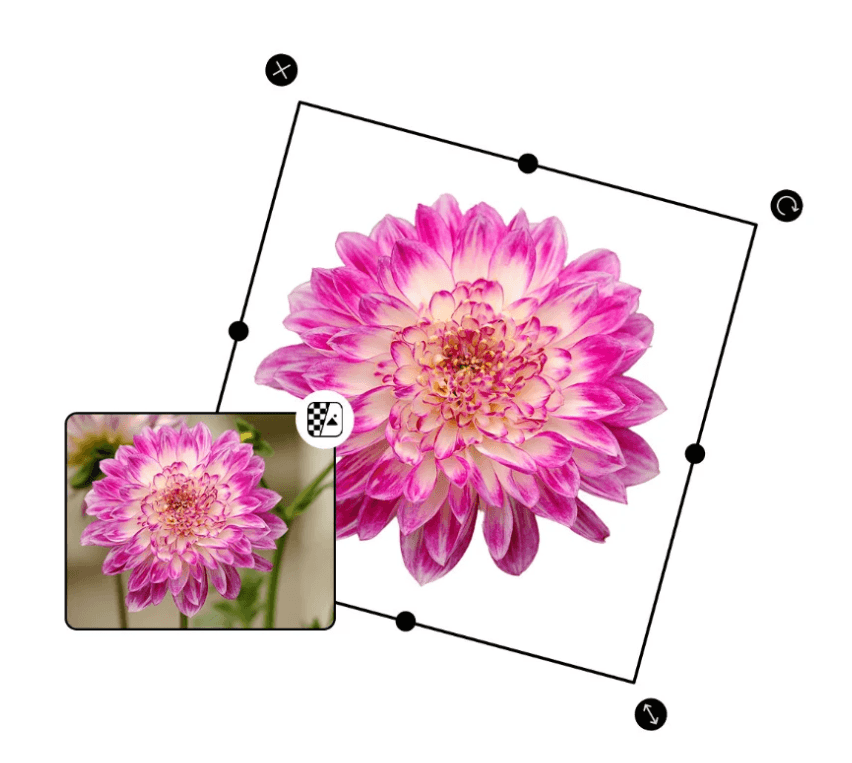 Do you want to offer your customers the facility to take a look at the product with the background removed? You can integrate Your Website via Picsart Background Remover API without any extra effort or hassle. This way, customers can access a clearer and more detailed view of the product they plan to pay for.
Downsides of Using Picsart Background Remover
Like every other thing on Earth, Picsart does have cons. Below, we have mentioned a few of them; let's have a look!
Free Trial Ends in Seven Days
You can enjoy using Picsart Background Remover for seven days without paying anything. But after that, your trial will end, and you can access the features again by paying for a Picsart Gold subscription. This might be a terrifying surprise for those who love the features but aren't willing to pay for them at first use.
Manual Features Are Tricky to Use
AI has undoubtedly made thongs much easier for pros and beginners alike. However, you won't find it a convenient platform when manually working. In short, if your main concern is to master your editing skills without using AI, then this is surely not a platform for you. You must look for alternatives with better manual features; keep reading to explore one alternative.
Poor Results with Complex Images
Picsart doesn't offer the same level of precision when dealing with images whose foreground and background are similar. Confusing things might remove some of the backgrounds or show unexpected results. In such a case, you must rely on a more effective background remover. Dive into the section to discover about it!
What's the Best Picsart Alternative?
Weighing the pros and cons of Picsart, you must have considered browsing for its alternatives. If that's the case, we are here to make things easier for you by revealing the best alternative to Picsart. Outcut by Imagewith.AI can be the best bet for those looking for something more useful than Picsart. It can compensate for most of the cons of the competitor, becoming the best alternate choice for both beginner and pro image editors.
Besides Outcut by Imagewith.AI also offers other tools, AI Object Remover and AI Image Upscaler. Both these features are as easy to use and helpful as the Outcut.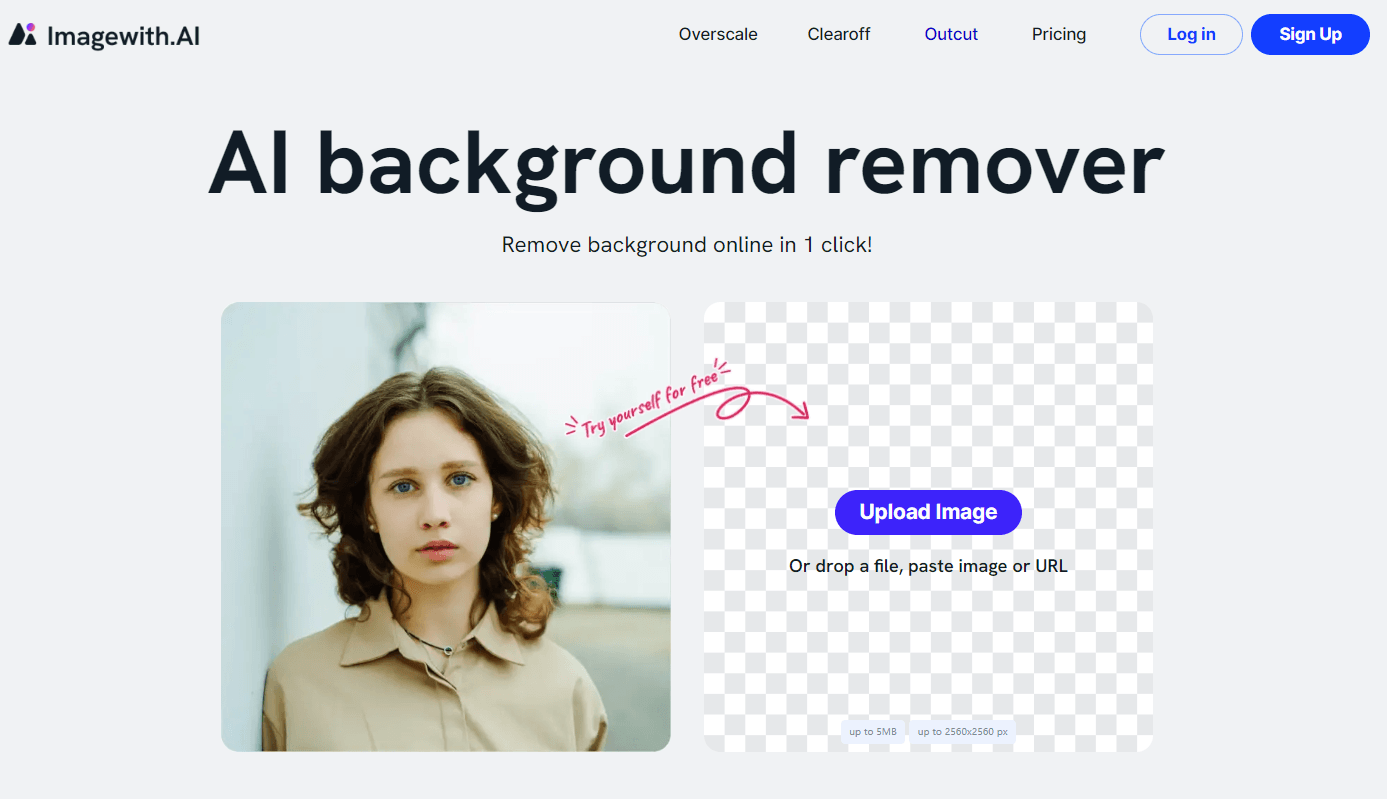 Why Choose Outcut by Imagewith.AI?
Here are a few of Outcut's wonderful features that will convince you to choose it over any other background-removing platform. Let's give them a quick read!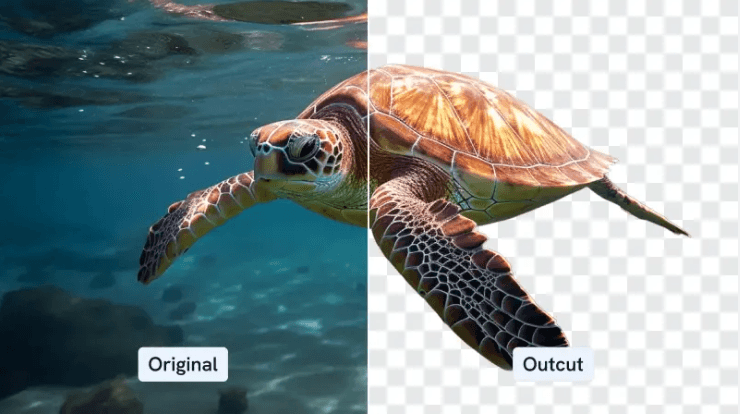 Offers Seamless Results
Unlike Picsart, Outcut offers seamless results after background removal. Whether you opt for manual removal or AI-powered, you will get effective results without any traces of background left behind. Just try it once to experience the precision yourself.
Fun Platform to Work with
With Outcut, you can trigger your creative instincts, mixing and matching different effects and playing with different elements, eventually creating an eye-catching visual composition. It makes the entire editing process fun with its easy-to-use interface and straightforward processing.
A Platform for Everyone
Whether you are a student wanting to get a background-free image for your product, a business looking to remove and replace the product's image background with something more appealing, etc., this platform is your best bet. Its versatility makes it an ideal addition to your editing tool kit for streamlining, e-commerce, content creation-related, or other tasks.
AI-Powered Features
Outcut offers AI-powered processing for background removal to help you integrate your workflow with smart and innovative technologies. What sets it apart from other platforms is that its developers are always in pursuit of making the platform more useful for the users. So, you can expect regular updates with the addition of more features.
Diverse Editing Tools
Outcut is not all about background removal. Relying on it, you can also access an array of editing tools, including special features for feature enhancement to make your pictures look more attractive and eye-catching. It's indeed an all-in-one platform for everyone linked with image editing. So, ensure to check it out!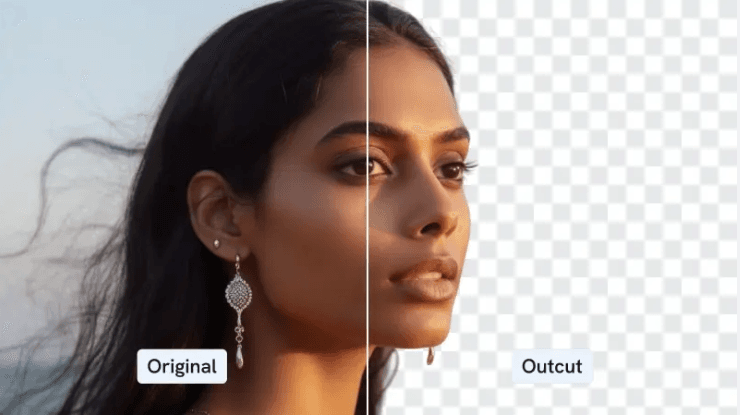 Streamlines Workflow
Are you short on time and want an image background removed ASAP? Outcut has covered you with its quick processing. It enables streamlining workflow with cutting-edge AI technology, creating accurate results in the first go. As mentioned earlier, it detects the background with attention to each and every detail; you won't have to waste time in multiple tries to get your desired results; you will get it in the first run.
Multiple File Uploading Options
In Picsart, you can upload files only from your device, whereas Outcut allows uploading files in the following three ways:
Upload from the device after clicking the Upload file Image button.
Drag and drop an image from your device's storage for convenient uploading.
Paste the URL or image to edit the background of an online image without downloading it.
How to Remove Background in Outcut by Imagewith.AI?
Follow this step-by-step guide on how to learn how you can remove background with Outcut:
Step 1: Grab your device and navigate to your browser.
Step 2: In the Search bar, copy-paste the link: https://outcut.imagewith.ai/.
Step 3: On reaching the website, hit the Upload button to select a file from your device to upload. You can upload files in multiple ways, as explained above.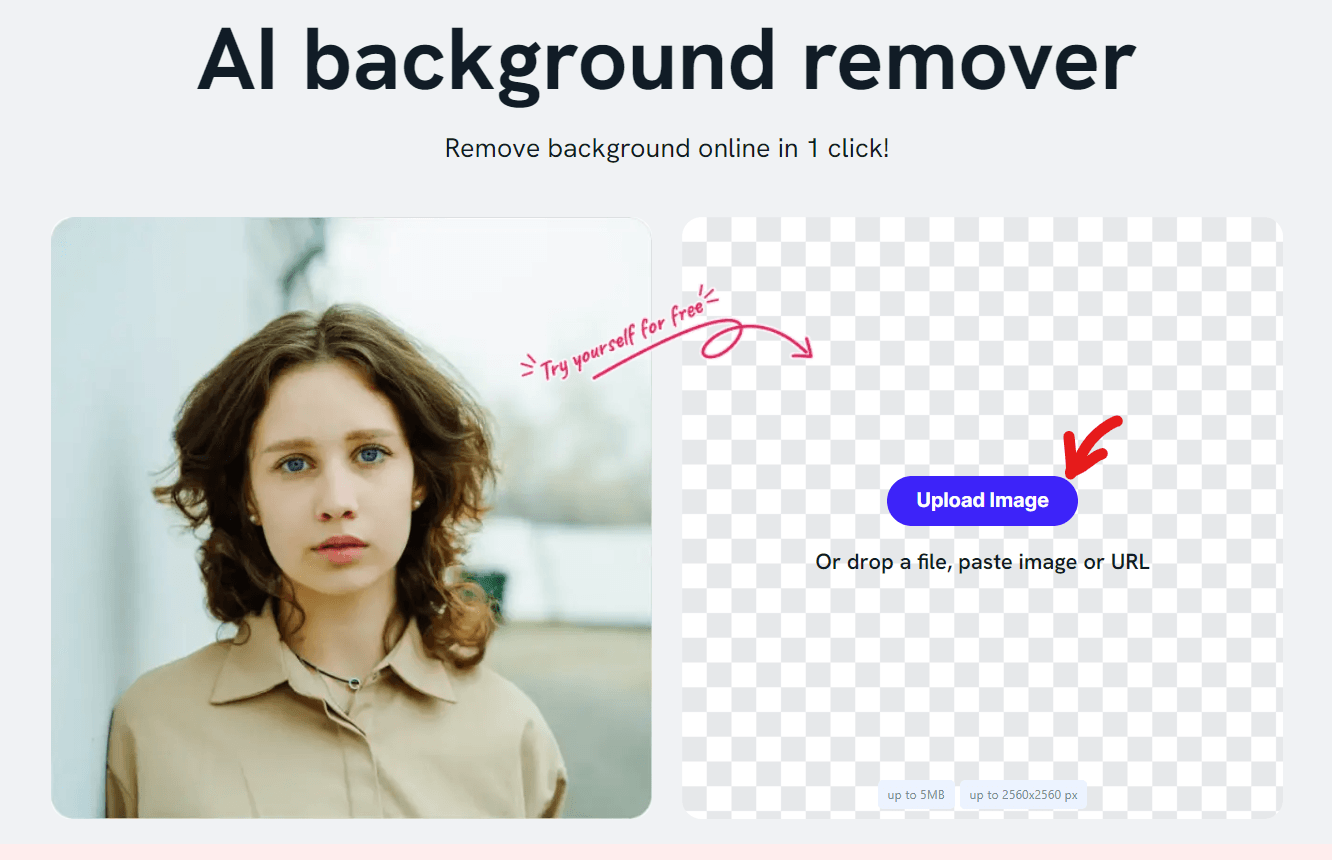 Step 4: On uploading the image, AI will become activated, using specific algorithms to identify the foreground and background of the image with ultimate accuracy.
Step 5: Upon obtaining confirmation from your side, Outcut's advanced technology will readily remove the background from your image.
Step 6: Once the background is removed, you can download the image in your desired format or go with further editing if desired.
Wrapping It Up!
Picsart has made background removal super convenient but lacks in certain aspects. It's unable to deal with complex images concisely, and its features are tricky to use. However, Outcut by Imagewith.AI offers precise and accurate results no matter the complexity level of the image. You can rely on its AI algorithms to effectively identify the foreground and background.
That was all you should know about Picsart and its best alternative, Outcut. In this comprehensive guide, we have explained in-depth everything you need to know about how to remove background on both platforms. Hope you found this info helpful; stay tuned for more.