Taking the perfect passport photo has never been more important. In this era of heightened security and strict identification protocols, submitting a high-quality photo in your passport application is a requirement if you want to be approved. Back in the day, people got away with hasty snapshots with cluttered backgrounds and poor lighting, but today, government agencies and international authorities demand nothing less than perfection.
If you are looking for a way to change the background of your passport photo so it can meet approval criteria, this is the article for you. We will walk you through the background removal process in just three simple steps.
How To Remove the Background of a Passport Photo
Step #1: Upload Your Image to Imagewith.AI Outcut
Click Upload Image and either select the image from your photo library, take the photo on your camera, or upload the photo from your files. Only images up to 50MB and 6000x6000 px can be used.
Make sure your photo meets the following criteria:
Forward-facing and looking straight at the camera
Close-up of the entire head and upper shoulders
No hair in front of the face
No smiling
No head covering (unless it's for religious or medical reasons)
No shadows on the face
No heavy makeup
We are using this image: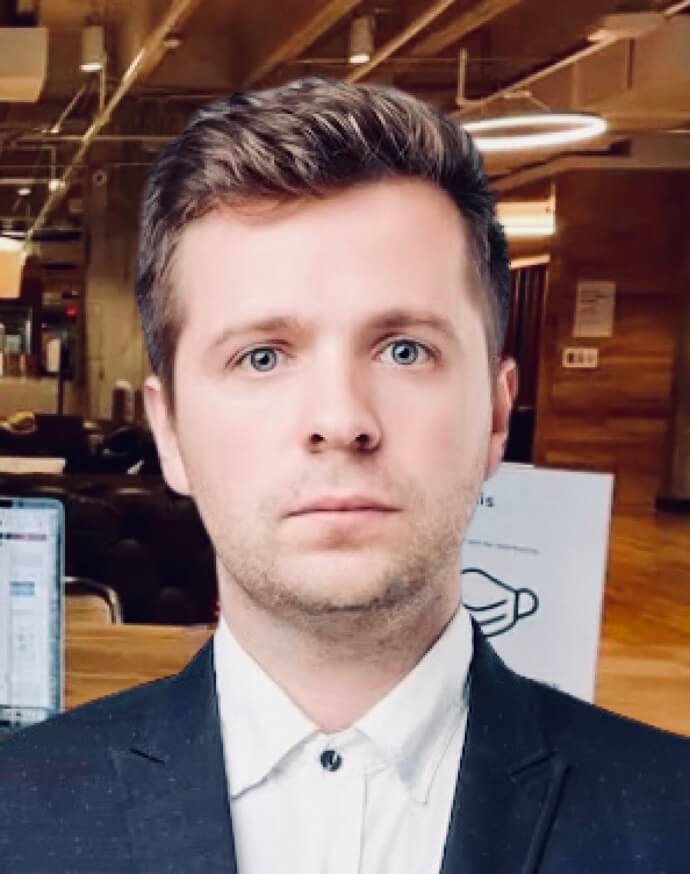 Note: the criteria for passport photos vary depending on the country. The guidelines listed above are only general.
Step #2: Select New Background
Imagewith.AI Outcut will automatically remove the original background of your image.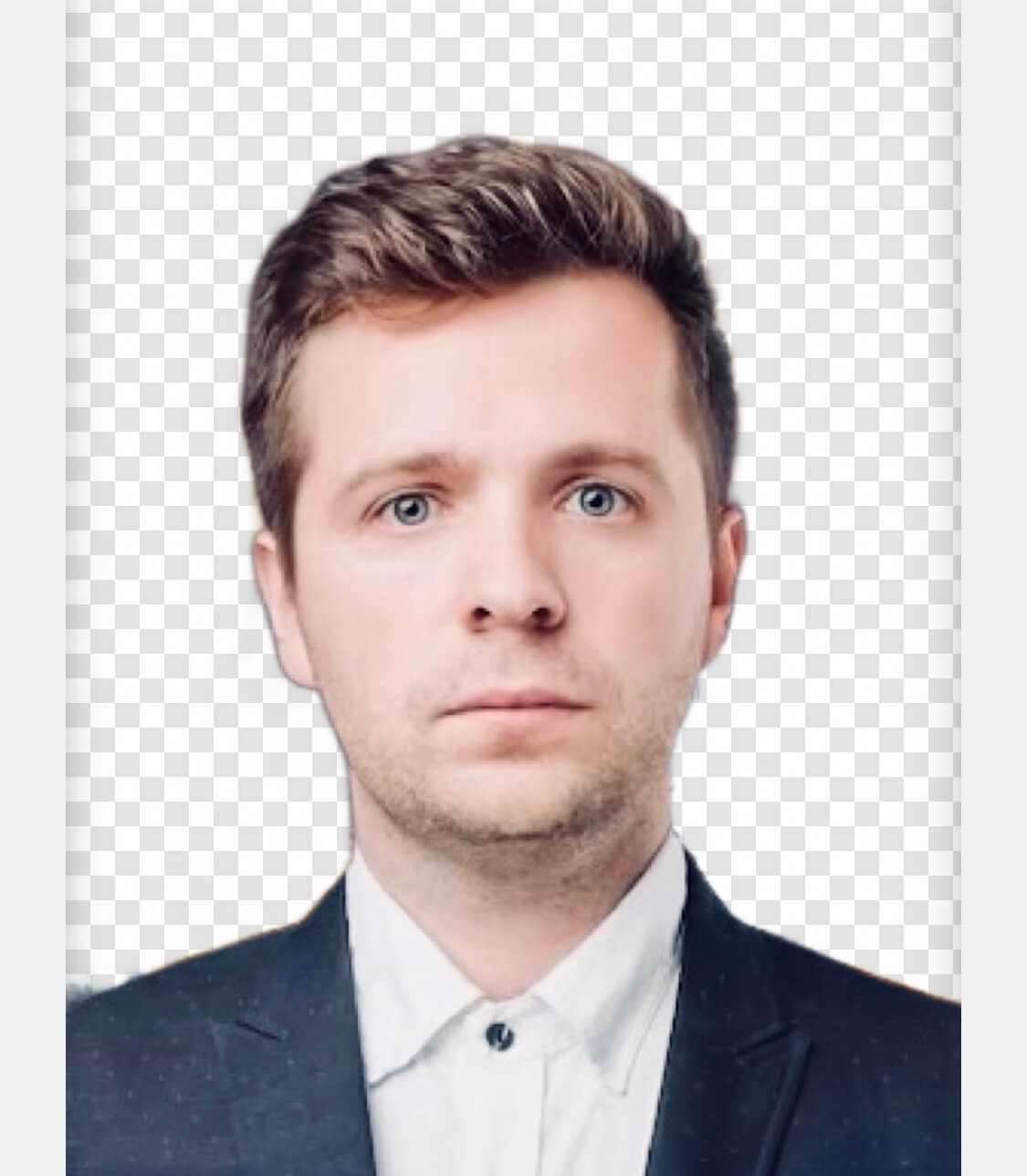 You'll see new background color options available under the image - choose a plain white background for your passport photo.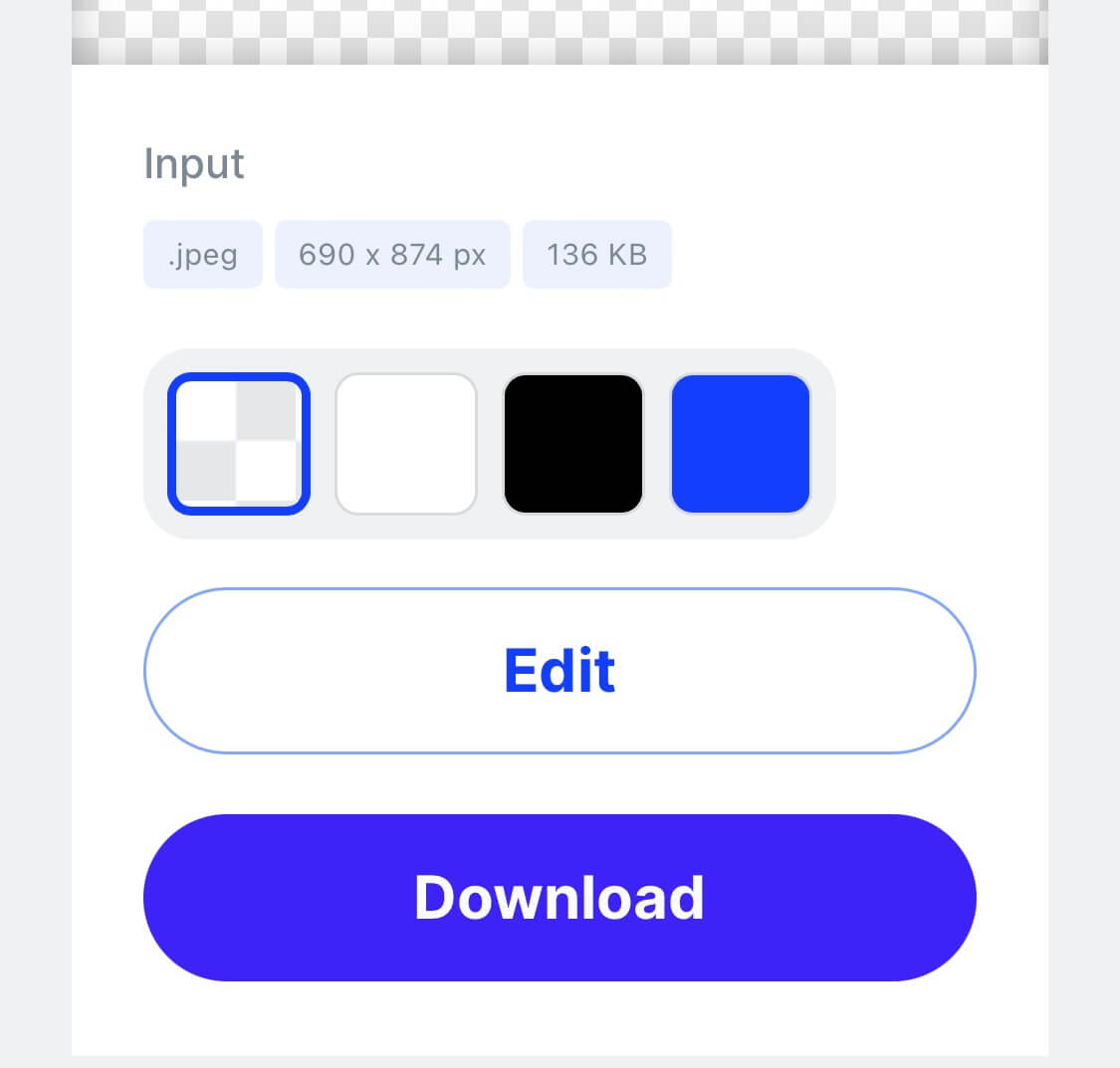 Step #3: Download Passport Photo
Click the blue Download button to save your new passport photo.
This is our final result: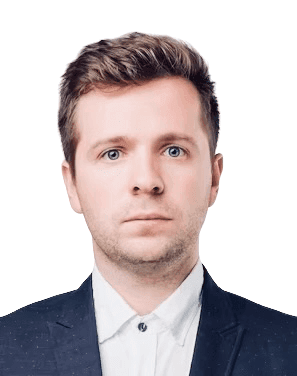 As you can see, the background has been removed without a trace and the photo is ready to be accepted by passport officials.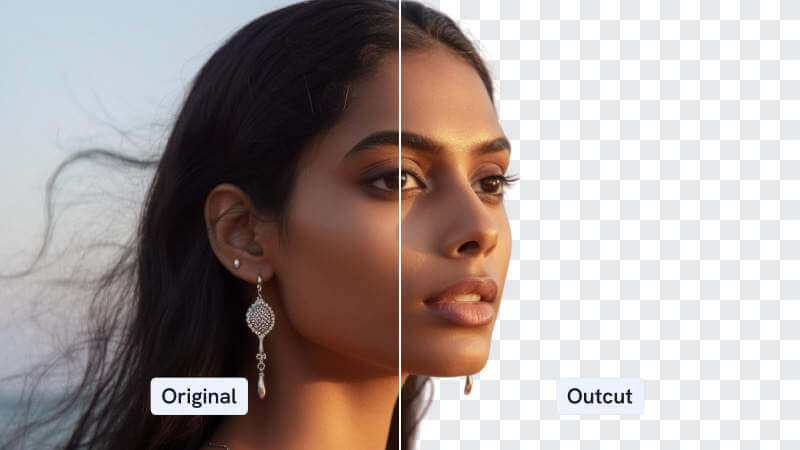 Imagewith.AI: FAQs
What Is Imagewith.AI?
Imagewith.AI is an artificial intelligence-powered image editor that allows you to edit and enhance your photographs quickly and efficiently. The platform has various features such as object and background removal, automatic image enhancement, and a cutting-edge image upscaler, which can enhance the resolution and quality of images. Overall, Imagewith.AI can revolutionize the editing process and make it quick and effortless.
Imagewith.AI is home to three powerful photo-editing tools:
Imagewith.AI Overscalelets you drastically enhance image quality by 2x or 4x.
Imagewith.AI Clearoff can eliminate any unwanted elements from your photos such as objects, people, text, and watermarks.
Imagewith.AI Outcut seamlessly removes backgrounds in an instant.
Is Imagewith.AI Free?
Imagewith.AI is free to use but non-registered users are limited to 5 credits per day (1 credit per image) and registered users get 10 credits per day. If you need to edit more images or require processing that is as fast as possible, we recommend joining a subscription.
How Much Is a Subscription?
Here's a quick breakdown of the different subscription plans available:
| | |
| --- | --- |
| 100 credits | $9.00 / month |
| 500 credits | $39.00 / month |
| 1000 credits | $69.00 /month |
| 5000 credits | $270.00 /month |
You can also purchase credits without having to join a subscription. Prices start at $39.00.
Other Articles You Might Like
How To Crop Someone out of a Photo Using AI
How To Use Photoshop To Remove Unwanted Objects