Introduction
Do you want to make images transparent, but you're stuck on how to do it easily?
Don't worry, it's pretty easy to do!
A transparent image means it has negative space in its background. Transparent background gives a perfect backdrop to bring visual interest to your designs. By default, Adobe Illustrator creates a white background in images. This is helpful while creating an artwork. But you might not want it at the time of saving your file. So making an image transparent is possible.
In this article, we will provide a stepwise guide on how to make images transparent in Adobe Illustrator and how to export them as transparent PNG. Apart from this, we will also discuss another powerful tool, Outcut, which allows you to make your image transparent without any difficulty.
How to make images transparent in Adobe Illustrator: Methods
Adobe Illustrator is a popular software used by graphic designers across the globe. It is very user-friendly. Images like logos and icons usually have white backgrounds. But you can remove it by using Adobe Illustrator.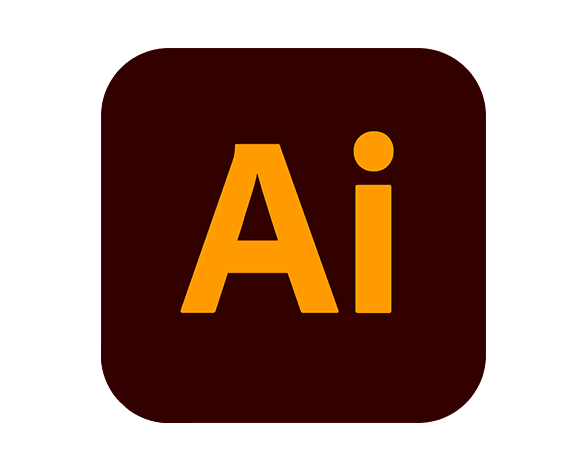 There are several methods for making images transparent. Here, we will cover up three most widely used methods in simple steps. Read on!
Method 1: Trace image tool
Adobe Illustrator has an amazing tool known as the image trace tool. This is one of the easiest methods to make an image transparent. By using this tool, your original image will be vectorized. Below are easy steps that you can follow to make your image transparent.
●Step 1: Insert the image
First, go to files and select the image you want to make transparent. Insert this image into the artboard. The artboard shows an image with a white background. You can make it transparent by activating "Show Transparent Grid" in the View menu.
●Step 2: Use image trace
From the overhead menu, open Window and then image trace. Open the image trace panel. Here you can modify the various advanced options. Press Trace when you are done with it.
●Step 3: Select expand
When Image trace will vectorize your image, go to the Panel. Modify the settings by changing Pallette to Full Tone and Mode to Colour. After this, click on Advanced to expand options. Here select Ignore White.
●Step 4: Delete background colour
Using the Direct Selection Tool, delete the background colour of the image. To do this, select parts and press backspace. In this way, the Background will become transparent.
●Step 5: Final image
Click on the Trace at the bottom right corner. You will view the final traced image without a white background.
A drawback of this method is that the image isn't the same as the original one. Tracing an image makes it look cartoonish. However, this method goes well with a vector graphic.
Although in this method, the image might lose some details but its results are much closer to the original one.
Method 3: Making a clipping mask
Making a clipping mask is another method for making images transparent in Adobe Illustrator. In this method, the original quality of the image is maintained while removing the white background.
If you have a complex image, you might face some difficulty to get a proper cut. For this, you need some practice and familiarity with Pen Tool.
●Step 1: Place an image
Firstly select the image whose background you want to remove. Place and embed this image in Adobe Illustrator.
●Step 2: Use Pen Tool
Select the Pen tool from the toolbar panel. You can use a shortcut key "P" to select the pen tool. Use the pen tool and trace around the image. Carefully, make a perfect cut. Both the first and last anchor points should match each other.
●Step 3: Select pen stroke and image
After making a perfect outline, select both the image and pen tool stroke. To make a clipping mask, you can choose a right click or a shortcut key " command/ctrl+7". You can view the final image without a white background.
●Step 4: Save the file
Now it's time to save your image with a transparent background. You can save this image as a PNG. While exporting your image, select Transparent as the background colour.
Useful Tips to Save Illustrator EPS files
It's a challenging task to save EPS files without a white background. Before saving your file, carefully check the EPS background. If the file is opaque, it will appear white in the saved file.
Here are the following tips that can help you save files with a transparent background easily.
●Open your EPS file in Adobe Illustrator.
●Now make a copy of that file and save it. You have preserved the original file. Select File> Save As and rename the copied file. You can change the background setting of the file to transparent.
●Change the file format to EPS.
●Now Save the file. Open the dialogue box labelled EPS options.
●From the dialogue box options, select Transparent.
●Lastly, click on OK and now it's done.
How to make images transparent in Outcut
Stepwise Guide
Outcut is a perfect tool for making images transparent. Now there is no need to spend long hours with Adobe Illustrator, Outcut can do this task in less than a minute. After removing the background, you can save the image in your desired format. Along with its amazing benefits, Outcut is super quick at removing backgrounds from images.
If you want to make your image transparent without any extra effort, then follow these simple steps.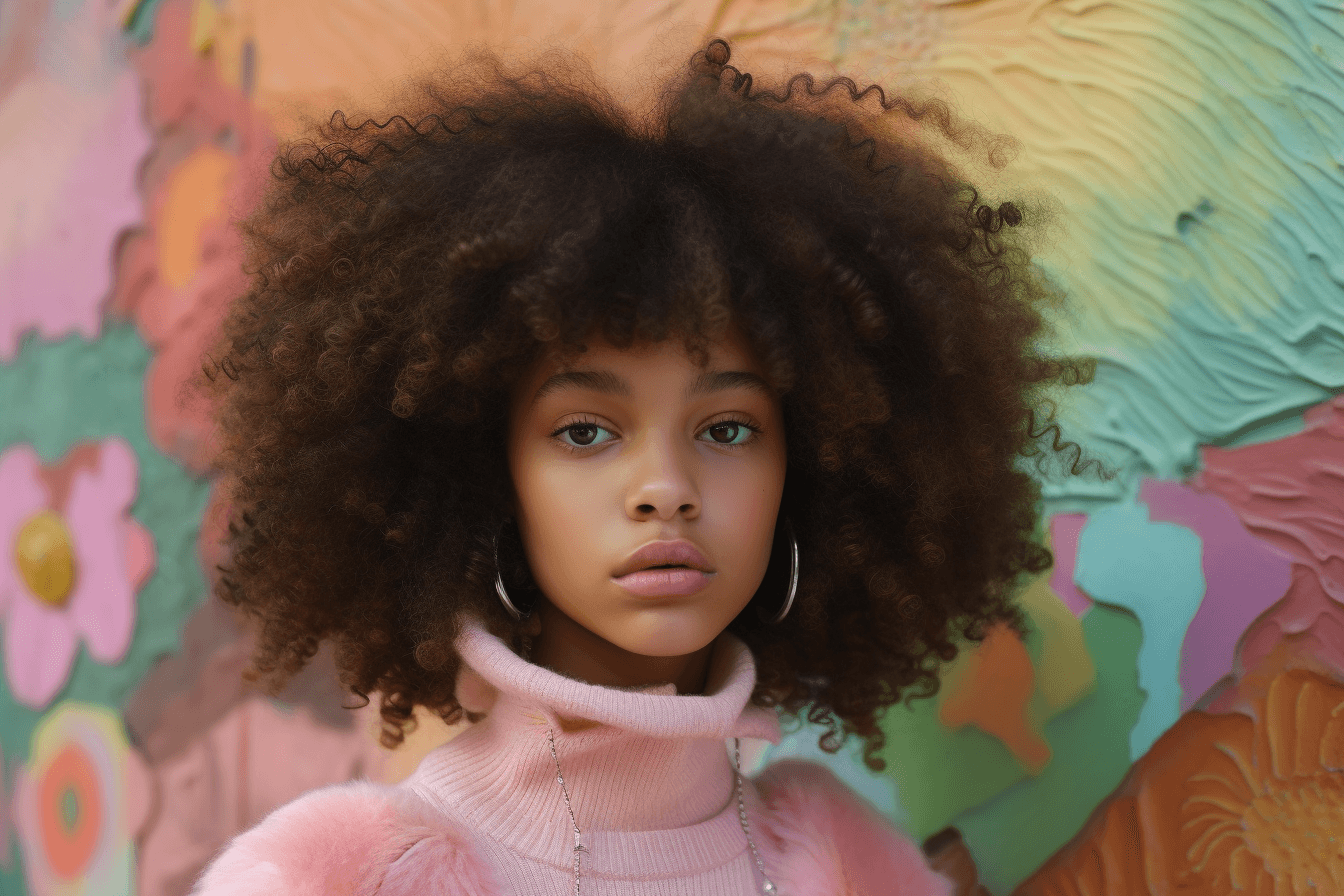 ●Step 1: Upload the image
In this step, open the Outcut tool. Click ''Upload Image". Then the AI algorithm analyzes the image colours and quality. It identifies all the background elements along with the foreground subject.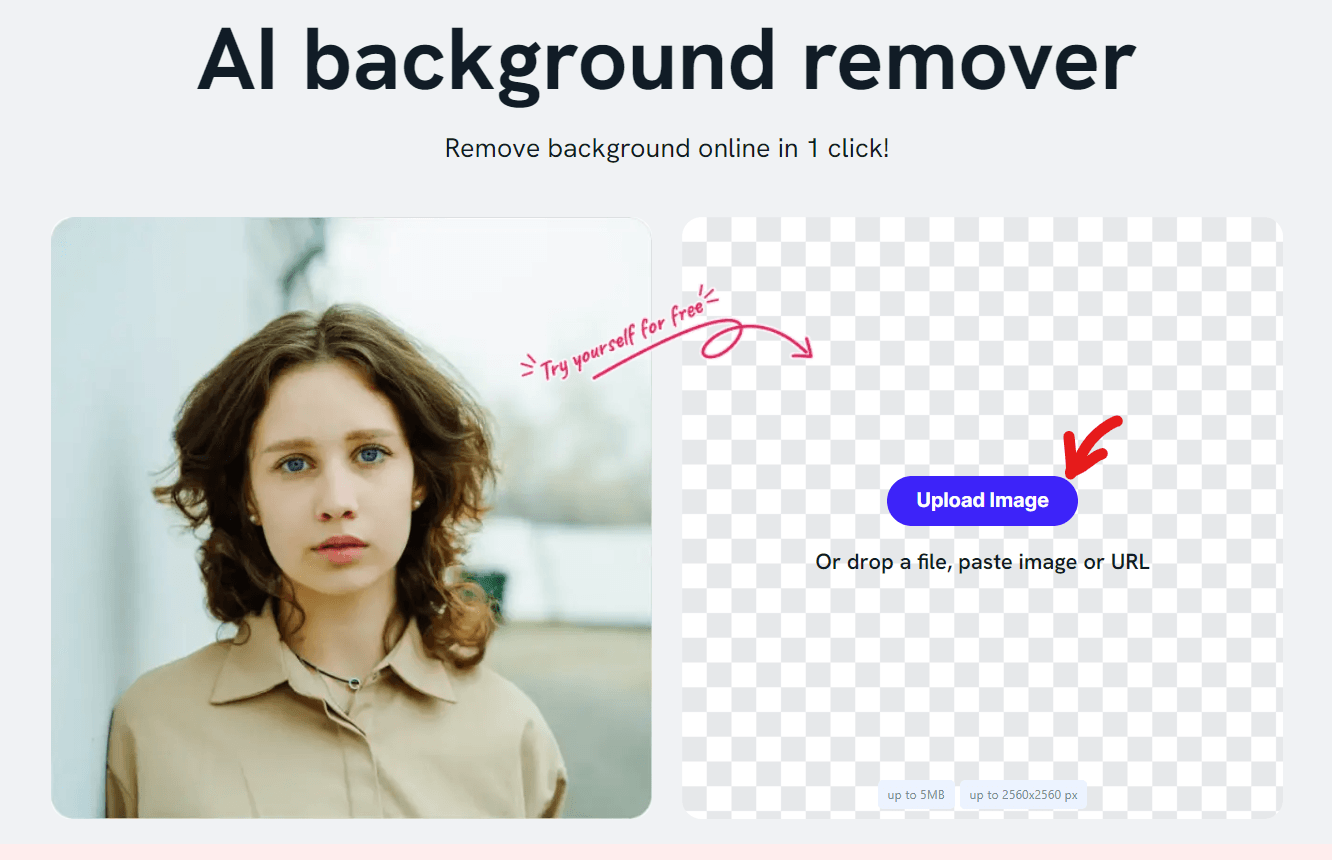 ●Step 2: Remove the image background
Once it examines all the information and details of the image, it removes the background automatically and quickly. There are no further steps required. This process is just as simple and automatic.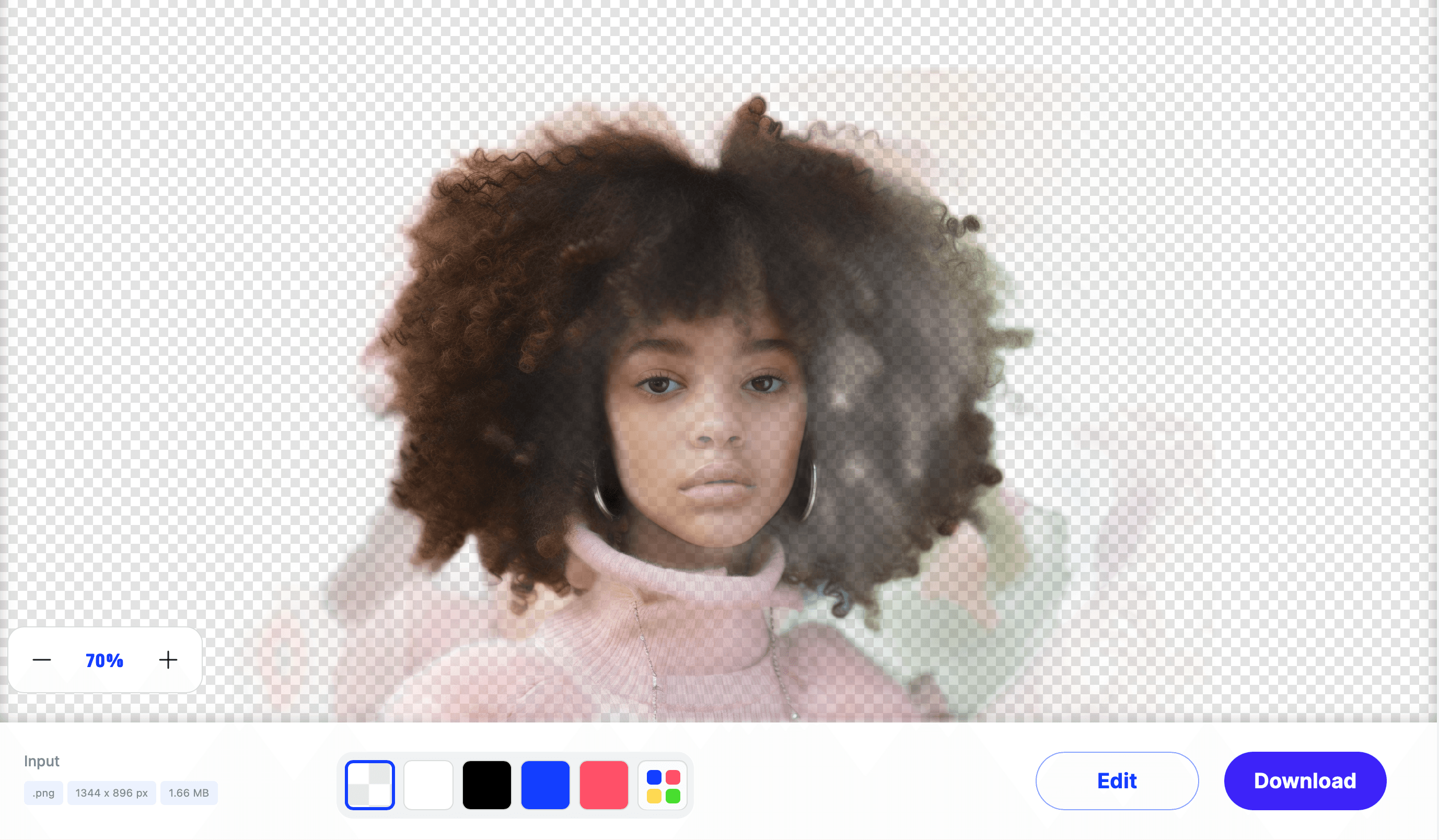 ●Step 3: Download the image
Congrats! Now you can download your image in any format that you want.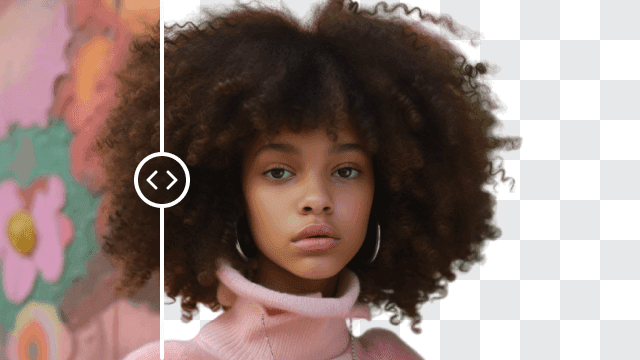 Advantages of using Outcut
Outcut is an advanced editing tool that can make your images transparent in a blink of an eye. There are the following features and advantages of Outcut that make it stand out.
1.Boost your workflow
Making images transparent using Outcut saves a lot of time. It performs this process very efficiently in seconds. So, it allows you to work quickly without any difficulty.
2.Intelligent background removal
This tool is very effective at removing background images. It analyzes and detects every detail of the image while making it transparent.
3.Fun to create a cool design
Making images transparent with the help of Outcut can be great fun. You can use its creativity and design elements to make your images more appealing.
4.Versatile application
Outcut is a versatile application. And anyone can use it easily. It can remove the background from images of every category such as flyers, icons, travel photos, product images and logos.
5.Extensive editing tools
This tool not only removes the background but also is equipped with many image editing tools. These tools can help you to make your images more attractive.
6.Seamless results
If anyone wants to achieve seamless results without any effort, out is the perfect tool. It generates high-quality results with flawless and professional-looking images.
Why do you need to make images transparent?
1.Increase readability
If you are working in marketing or PR, readability is one of the important parts of your design. You need to add the brand's name or some text in your image, it might be difficult to read if written on the top of the image. Here, a transparent background plays an important role. You can use it where you want to increase the readability.
2.Create a unique look
To give a unique look to your design, you can use a transparent background as another layer on the top of the image. In order to create a cleaner look, you might want to remove some design elements. But they will work well in a transparent background and hence there will be no need to remove those design elements.
3.Add depth to your design
A transparent background can help you to create a multidimensional design. Adding layers on the top of the layer will help you to create in-depth designs. However, it is not recommended in all images.
4.Shift focus to a specific area
Using a transparent background, you can put a part of your design to the spotlight. However, this is not the only way to shift focus to a specific area. This technique can help you to guide your viewer by giving a perfect look to your design.
FAQs
1.How to make a transparent background in Illustrator?
First, enable the Adobe Illustrator transparency grid. Remove the white artboard background. From the top menu, open the " View".Then select "Transparency Grid".
2.How to make a PNG transparent?
In transparent PNG maker, click on "Make Transparent PNG Now".Upload the image to remove the background. Download it as a PNG file.
3.What is the Transparency tool in Illustrator?
The transparency tool is an integral part of Adobe Illustrator. It is used to add transparency to your artwork. For this, lowering the opacity of objects and using opacity masks. Use blending mode to create colours, then apply gradients, effects and graphic styles.
4.Can Adobe Illustrator remove background?
Yes, it is possible to remove the image background in Adobe Illustrator. To remove the background from an image, you can use the pen tool or magic wand.
Conclusion
Adobe Illustrator is an amazing graphic software used to create or edit images. Being a designer, you know how important the transparency of an image is! At times, you might have found a perfect image for your project but realizing that it has an annoying background, is the biggest letdown. That would have been the case if you didn't know how to make an image transparent.
In this article, we have discussed how to make a background transparent in Adobe Illustrator using a few simple steps. With the help of Image Trace, Vector tool or Transparency Grid in Adobe Illustrator, you can easily remove the white background from any image. Make sure to export your new image as a PNG or EPS file.
Alternative to Adobe Illustrator, Outcut is an amazing tool if you want to get results super fast with high-quality images as discussed above. I hope this article was helpful!